IMPREGNATED DIAMOND CORE BITS AND REAMING SHELLS
Characteristics and usage of impregnated core bits
Impregnated diamond core bits are one of the most widely used types of drilling tools thanks to a very wide array of usage.
They are used in geological surveying during mineral exploration, or more in general for any exploratory drilling, e.g. during founding of construction sites, drilling tunnels, etc.
These drilling tools are suitable for all kinds of rock bodies – from soft and abrasive ones to extremely hard ones.
Available products and services
HEIGHT OF THE ACTIVE LAYER
We provide reaming shells to all types and sizes of our diamond coring bits.
ACCESSORIES & SPARE PARTS
Upon customer specification, we provide accessories and spare parts useable with our coring bits.See our "Accessories" page:
Contact us in case of any individual requirements with regards to shape & dimensions of our tools, or accessories that you can´t find here.
Improvements of impregnated bits
Rock Snake® – new type of impregnated bits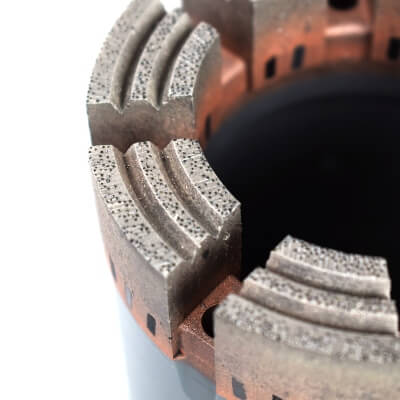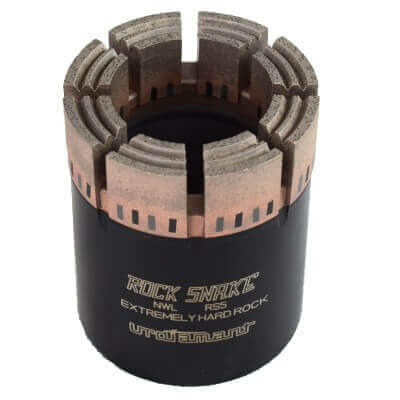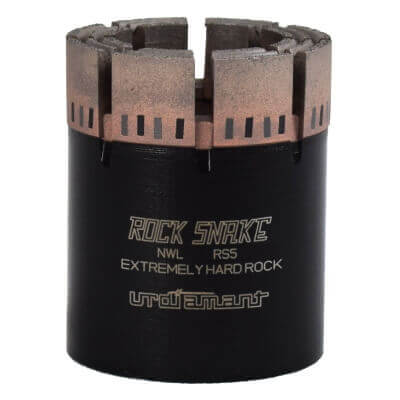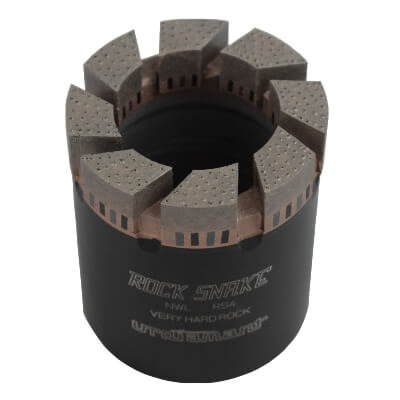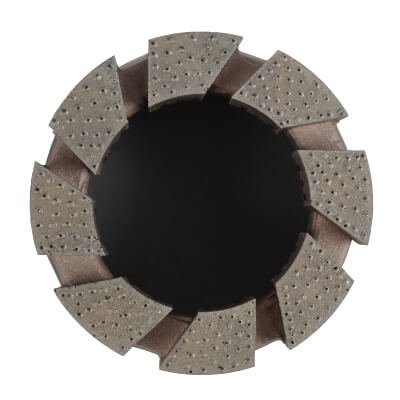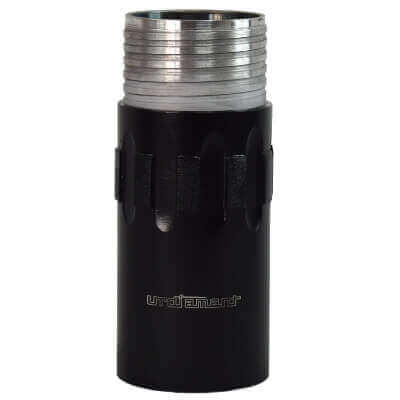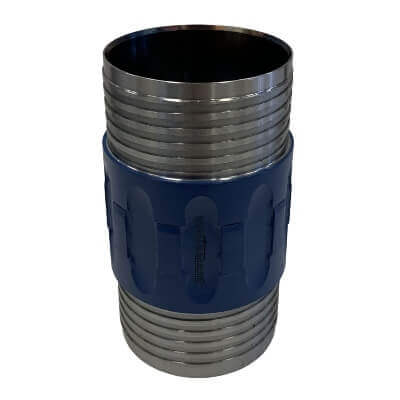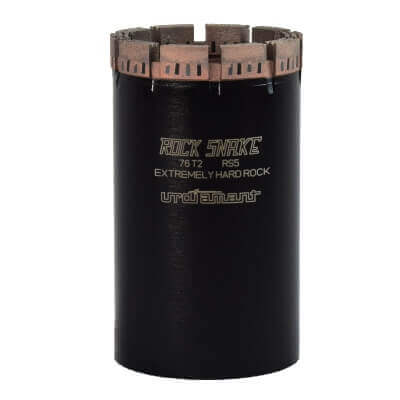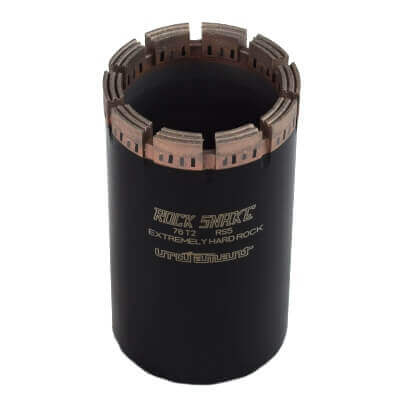 Dolnostudénská 715/3, Šumperk 787 01, Czech Republic