SURFACE SET CORE BITS AND REAMING SHELLS 
Characteristics and Usage of Surface Set Core Bits
Surface Set Core Bits (and associated Reaming Shells) are used for various drilling applications with water, oir air flushing in soft, medium hard, hard to extremely hard rock formations.
These bits are employed in geological exploration of mineral resources, setting up of construction sites, injection drilling and other similar tasks.
Active drilling layer of the Bit is set with grains of natural, as well as synthetic diamond.
Calibration of the Bit is made with natural diamond, or tungsten carbide segments and helps maintatin constant shape geometry of the bit.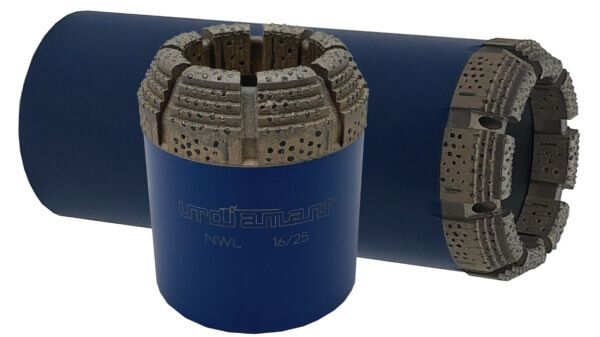 Available Products and Services
Semi-flat– standard profile; for narrower kerf profile; for hard to extremely hard and broken rock formations
Round – standard profile; for very hard and abrasive rock formations
Stepped – soft, medium hard to hard rocks
Tapered Pilot – soft to medium hard and broken rocks
Pilot – medium hard to hard rocks
Medium hard non-abrasive rock – 8/16 pcs/crt
Medium hard abrasive rock – 16/25 pcs/crt
Hard medium abrasive rock – 25/40 pcs/crt
Hard to very hard rock – 40/60 pcs/crt
Canal Flush (CF)
Face Discharge (FD)
Further information in catalogue
Reaming Shells and other Accessories
We offer Reaming Shells for all available types of surface set core bits. More info under link below: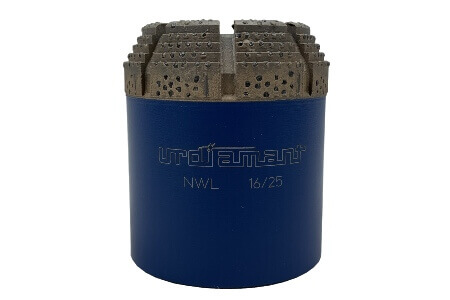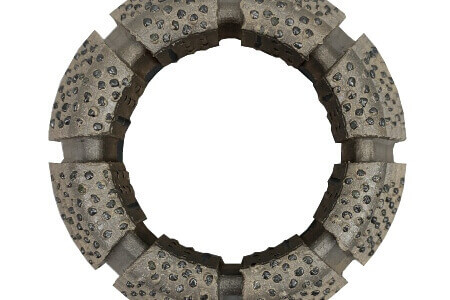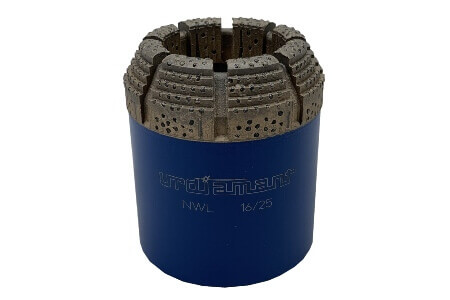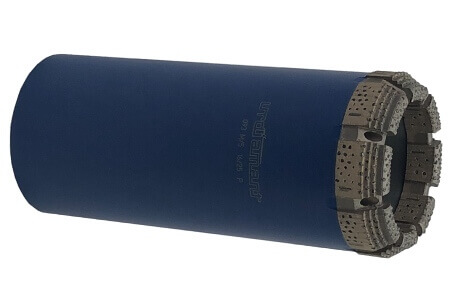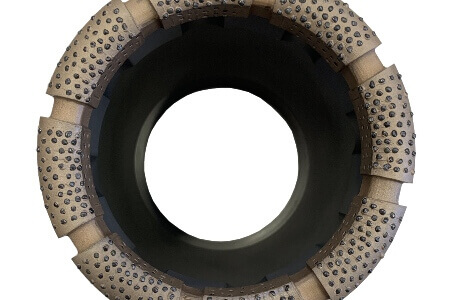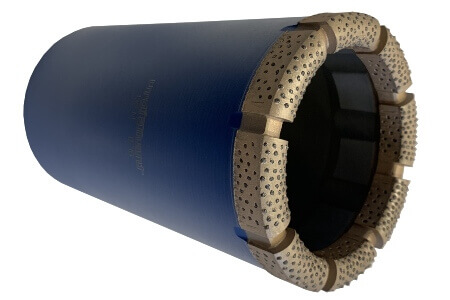 Dolnostudénská 715/3, Šumperk 787 01, Czech Republic