SINGLE-POINT DIAMOND DRESSERS
Characteristics and usage of single-point dressers
Single-point diamond dressers are fitted with diamond crystal of the size of 0,25 – 5 crt. These dressers are used for all kinds of demanding operations, be it for dressing of flat surfaces, or for dressing of various profiles.
These dressing tools are used for:
restoring cutting characteristics of the conventional grinding wheels
creating required geometry in the dressed grinding wheel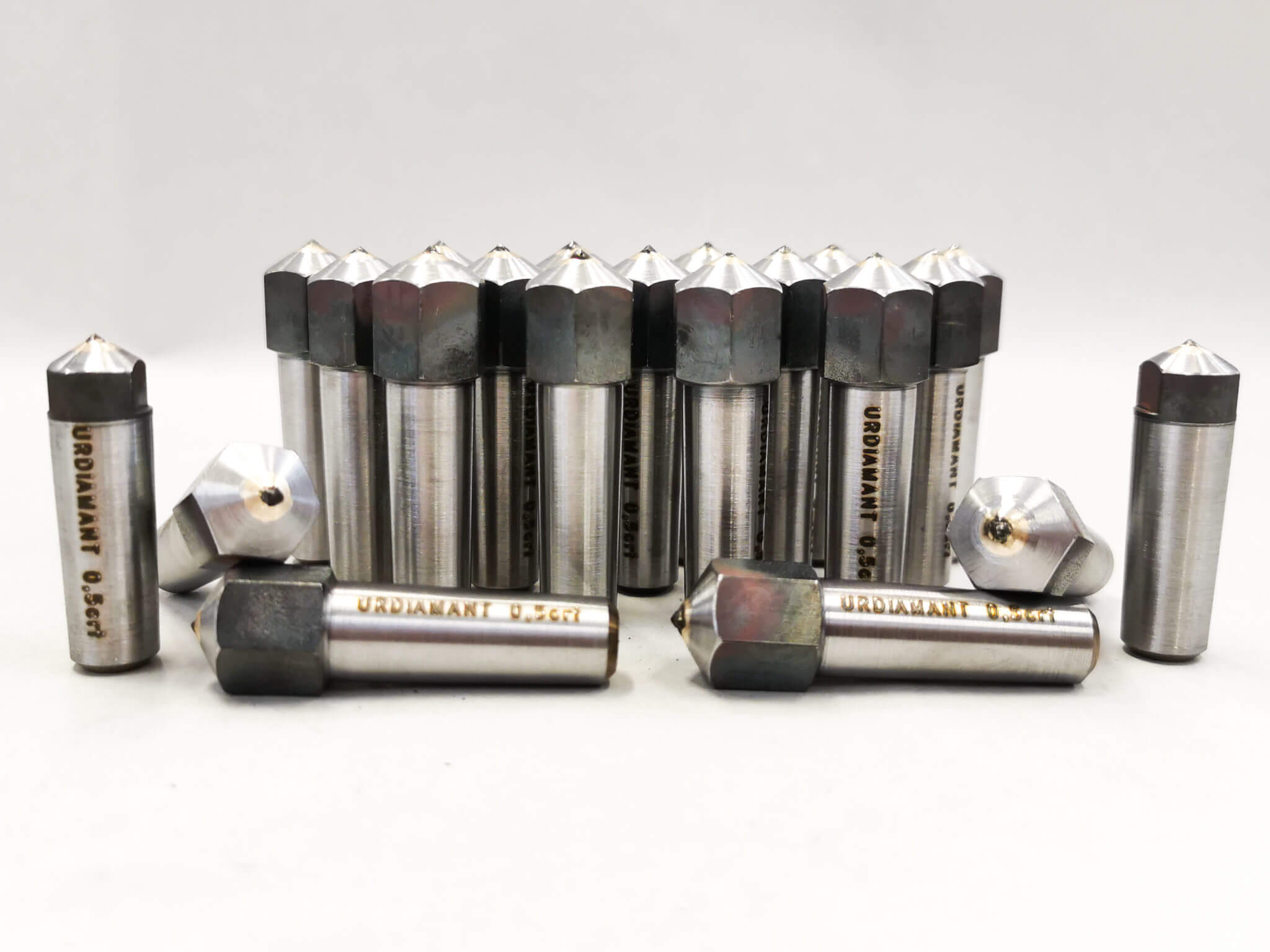 Available products and services
Single-point rough / non-ground dressers
with the orientation of the diamond point part
suitable for planar dressing (dressing of flat surfaces)
we recommend turning the dresser by 90° occasionally to increase the tool´s lifetime
when the dresser becomes blunt, we recommend re-setting the dresser with a new diamond, or re-sharpen it
Single-point ground dressers
ground / sharpened into a conical / roof / pyramidal shape
suitable mainly for dressing special profile in the dressed wheel
the diamond crystal needs to be re-sharpened upon becoming blunt
available for all major dressing units, e.g. Diaform, Reishauer, etc.
We renovate single-point dressers of our customer, depending upon previous technical consultancy. Contact us here.
See examples of our products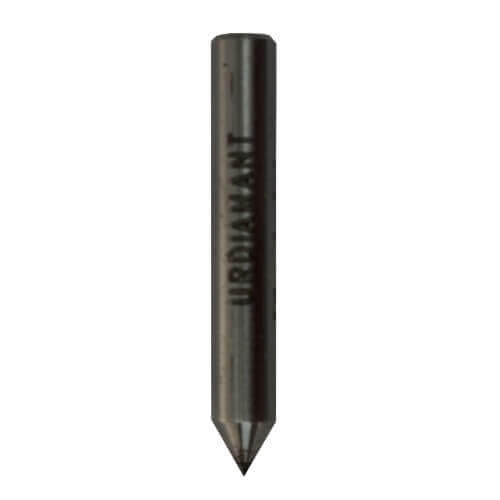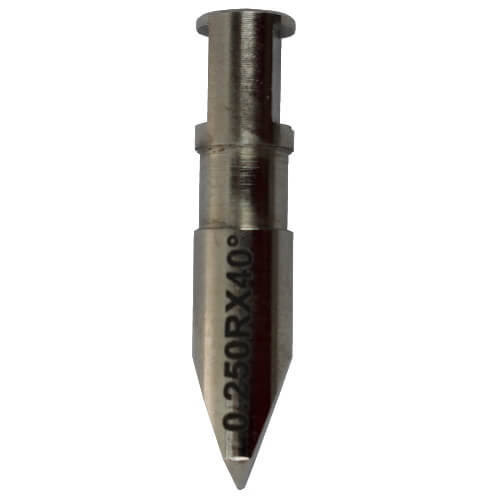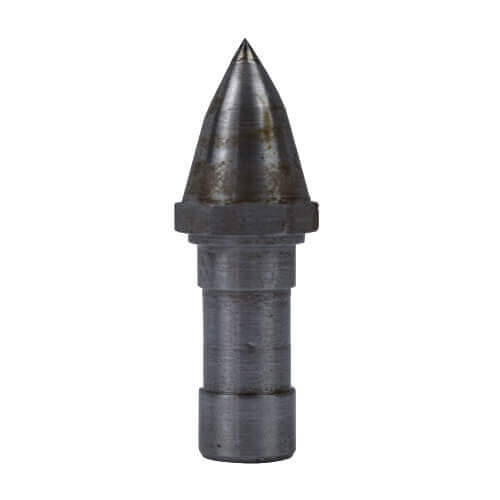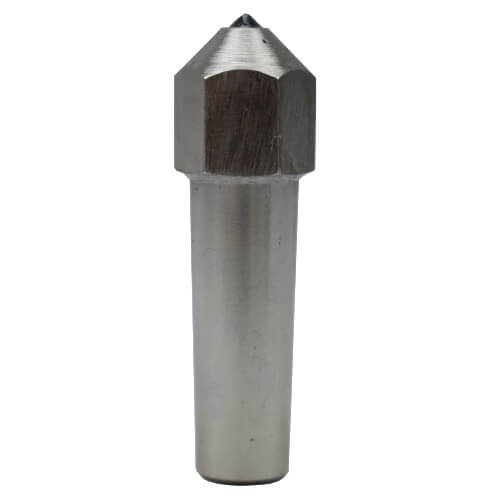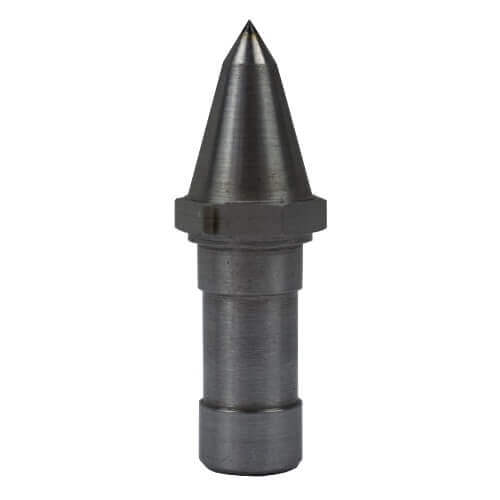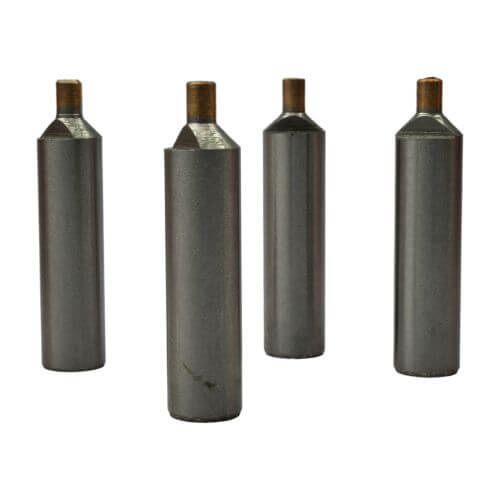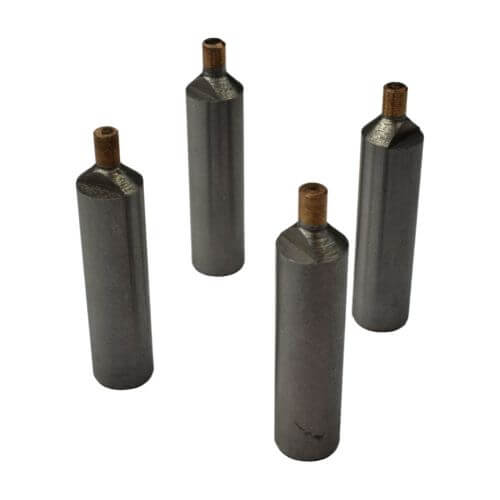 Dolnostudénská 715/3, Šumperk 787 01, Czech Republic