GRINDING WHEELS FOR CRYSTAL GLASS
Characteristics and usage of wheels for crystal glass
We produce diamond grinding wheels for CNC grinding of edges of various types of glassware on multi-station machines like Biebuyck. This type of glass might be called crystal glass / hollow glass / thin glass, or else.
Our wheels are used for seaming of the edges on glasses for wine, champagne, or any other kind of beverage, through vases, carafes to all other types of glassware and glass containers.
Our grinding wheels are used usually at the moment when the glass container is cut into a pre-defined shape and size and the sharp edge of the cut needs to be ground to be safe for touching with ones lips / hand.
Available products and services
We internally develop and produce grinding wheels for flat grinding of crystal glass edges (FEPA 6A2) as well as wheels with special radius (FEPA 14F1).
Upon individual consultancy with customer, we will adjust the dimensions to meet customer´s needs.
From fine grits (e.g. D39) to course grits (e.g. D107)
Upon individual consultancy with customer, we will recommend the right grit size.
We will recommend bond type depending on the customer´s needs.
Most often resinous or metal.
Biebuyck, ASPA, or other (depending on customer´s request)
See examples of our products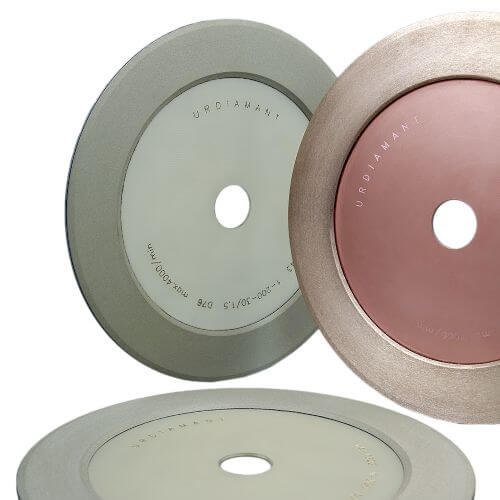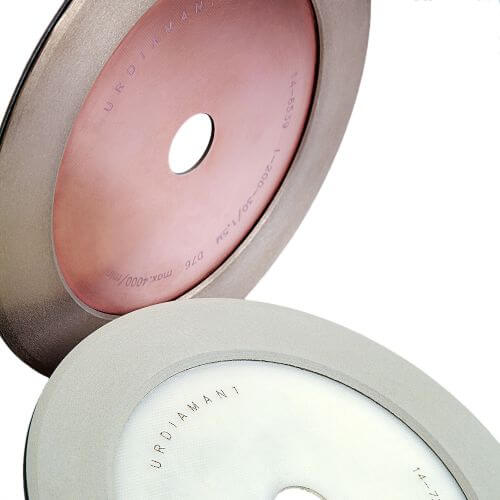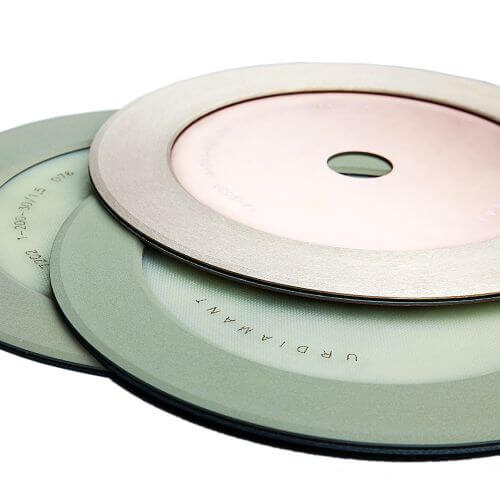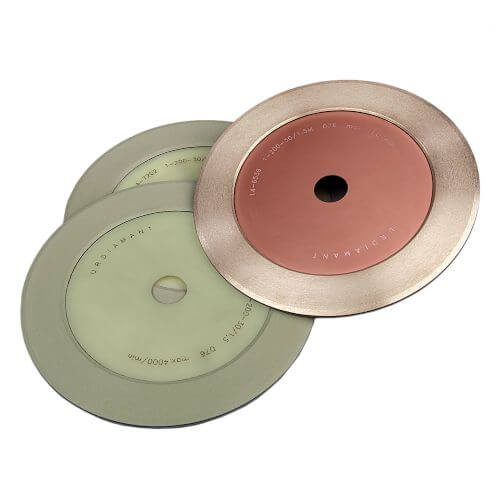 Dolnostudénská 715/3, Šumperk 787 01, Czech Republic