Grinding Pins and Wheels for Internal Grinding
Characteristics and usage of our pins and wheels
We produce diamond and CBN grinding pins and wheels for internal grinding. These tools are used for grinding inner diameters of various workpieces, mainly in small-batch production. Ground workpieces are often from tungsten carbide, hardened steels and other very hard materials (over 50-65 HRc).
Customers use these tools in other applications like: manufacturing of molds, manual grinding of welded joints, grinding of products from technical ceramics and many more applications from various industries.
We also produce small 1A1 grinding wheels (diam. e.g. 20, 30 mm). These wheels are well suited for grinding bores of bigger diameters. You can mount them on a shaft (from tungsten carbide or regular steel) or on a tool holder, depending on what is more suitable for you.
You can mount ground workpieces horizontally or vertically, depending on what grinding machine is going to be used.
Available products and services
Resinous and metal bonds are the most frequently used bonds. Consult us to determine, which bond will be more suitable for you.
Electroplated pins are also available. Electroplated tools are used when special shapes are required, or when customer wants to have pins renovated and used again.
Resinous and metal bonds – from 2 to 15 mm
Electroplated – from 0,5 to 15 mm
Bigger diameters – pins of bigger diameters cannot be produced. We recommend 1A1 wheels for grinding applications where diameter of 20 mm and more is needed.
Diameter of the grinding pin / wheel should be equal to 60-80% of the diameter of the ground bore.
Grinding speeds vary from 18 to 50 m/s at infeed 0,01 – 1 mm.
Usable on following grinding machines: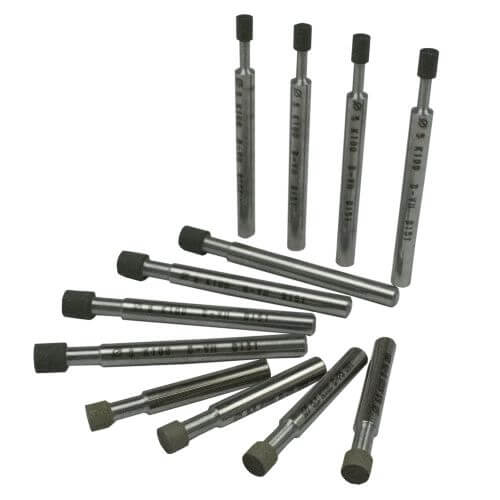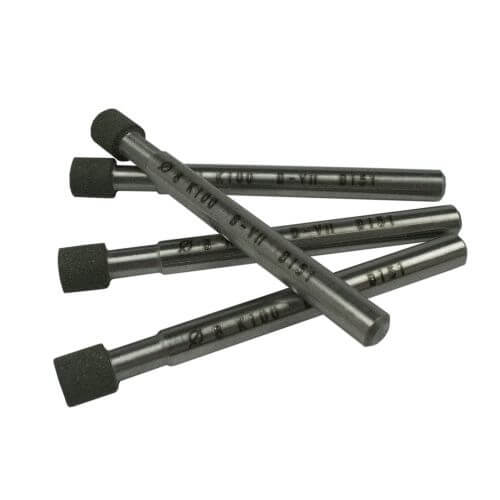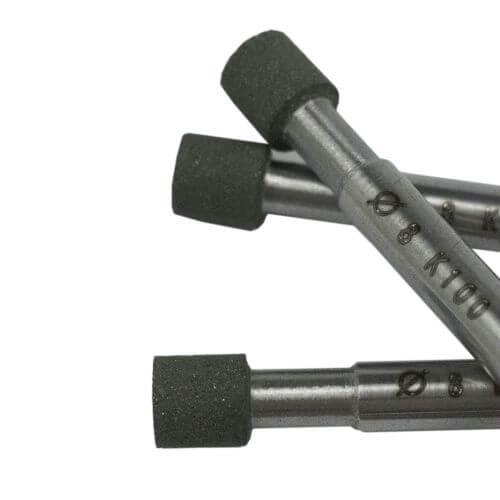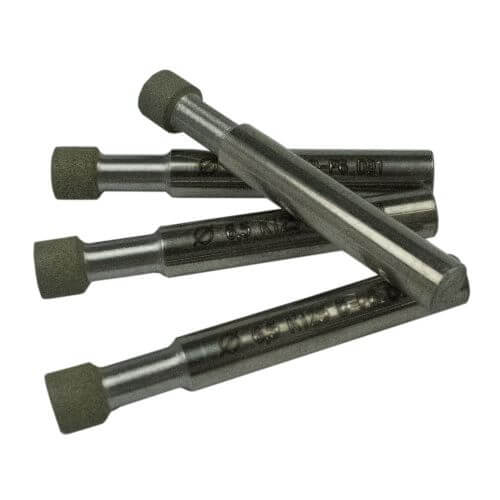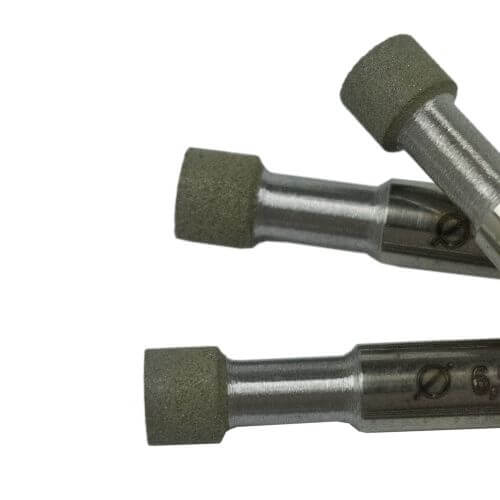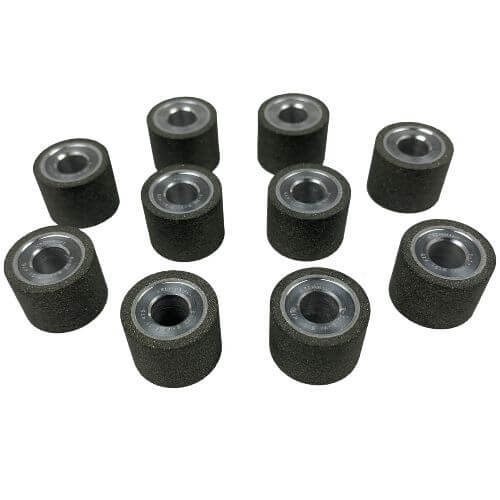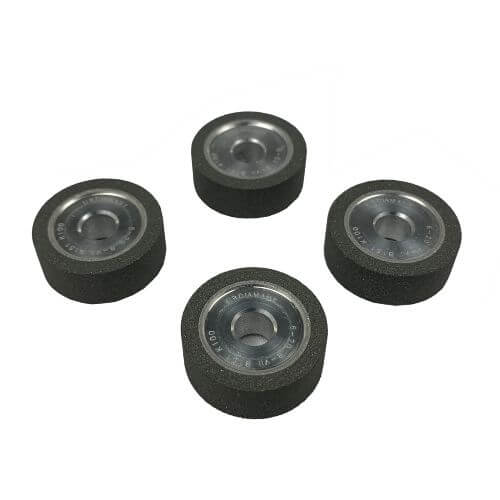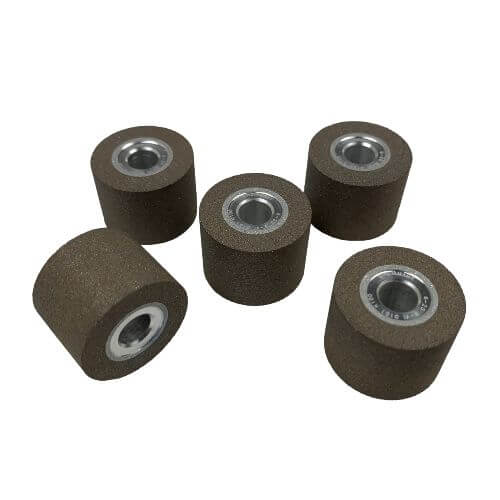 Dolnostudénská 715/3, Šumperk 787 01, Czech Republic