Electroplated files and grinding pins
Characteristics and usage
Diamond Files
Our diamond files are suitable for manual machining of shearing, pressing, stamping and other tools that are produced from tungsten carbides, or hardened tool steels. Moreover, diamond files can be also utilized in small machine shops, artistic, or DIY workshops.
Electroplated grinding pins
Diamond grinding pins are used for precision grinding of tiny inner diameters of various workpieces from tungsten carbide, glass, ceramics and other materials.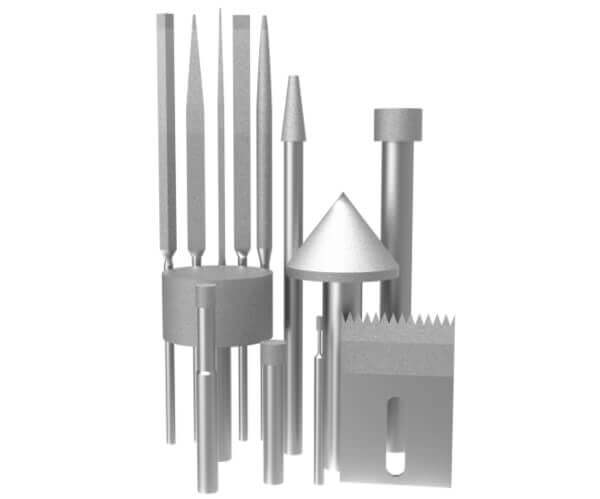 Available products and services
Files
Diamond files are standardly available in total length L of 140 mm with diamond layer over the length of 70 mm (alternations of the total length of a file, or other dimensions are available upon request). Files´ shafts have circular profile, diameter 3,0 mm, ideal for a handgrip. We offer 10 different types of file´s profiles.
D 126 (rough machining)
D 76 (semi-fine machining – Ra 0,4)
D 46 (fine machining – Ra 0,2)
D 20 (very fine machining – Ra 0,1)
Other grit sizes available upon request.
Profile type:
Rectangular, rectangular round, square, triangular – high, triangular – low, circular, circular segment, knife-like, larch-like, sword-like. See our catalogue here, page 13, for more details.
Electroplated grinding pins
We produce broad variety of electroplated grinding pins. Shaft of the pin is usually made out of steel, upon which is placed by electroplating a layer of nickel and diamond.
Electroplated grinding pins can be used for both dry and wet grinding. However, using cooling agent helps increase lifetime of the tool and improves quality of the surface finish.
Shape, or size of the pin, total length, grit size or any other aspect can be altered upon consultancy – do not hesitate to contact us!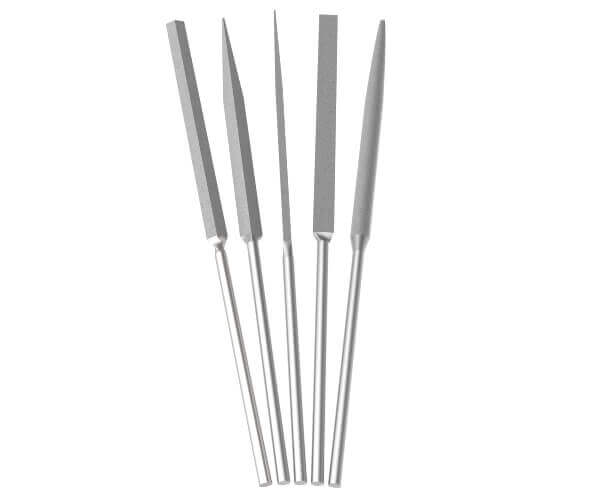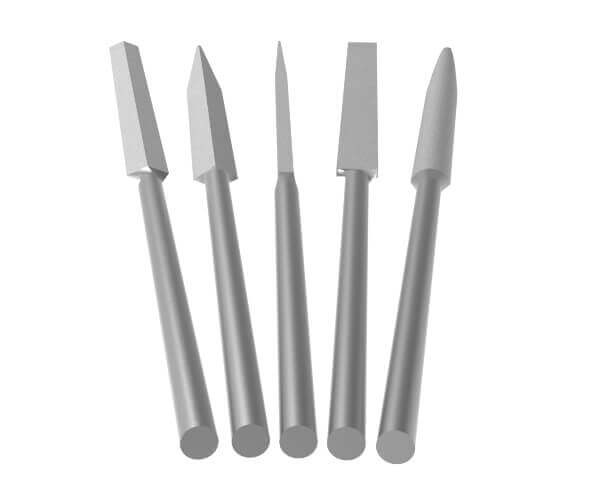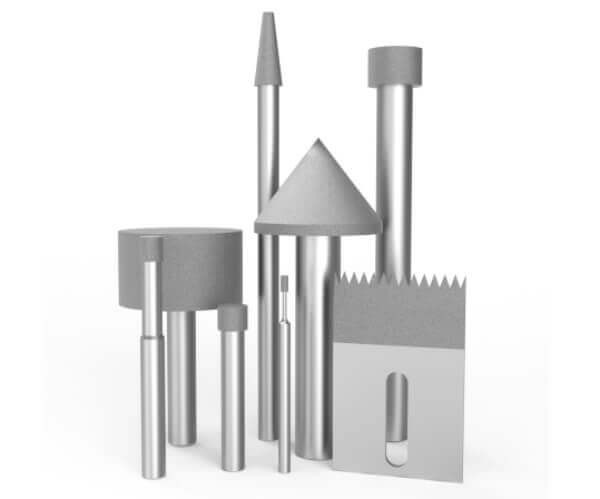 Dolnostudénská 715/3, Šumperk 787 01, Czech Republic