DIAMOND POLISHING & LAPPING PASTES / COMPOUNDS
Features and usage of diamond pastes / compounds
Diamond pastes & compounds have better cooling and lubracting features compared to standard grinding compounds  and pastes. Thanks to this fact, diamond pastes & compounds allows increase the lapping / polishing speed by 2-5 times and thus increase quality of the machined surface.
We recommend using diamond paste for lapping and polishing of tools and parts from tungsten carbide, technical ceramics, quartz and other very hard materials.
Diamond pastes & compounds are used in engineering industry for finishing operations on e.g. industrial tools, sintering molds, pressing molds, nozzles, drawing swages, etc. They are used for machining parts with very high tolerances, like parts of hydraulic and fuel systems, pressing molds for plastics, or for polishing of stone and gemstones.
Diamond grit sizes of pastes & surface quality
If you cannot see the full table, scroll right
Ra

GRIT SIZE

COLOR CODING

0,020 – 0,040

0,032 – 0,063

0,063 – 0,100

0,100 – 0,160

FEPA

Micron distribution

D0,7
1/0 µm

LIGHT YELLOW

D2
3/2 µm

YELLOW

D3
5/3 µm

LIGHT GREEN

D6
7/5 µm

GREEN

D7
10/7 µm

DARK GREEN

D10
14/10 µm

LIGHT BLUE

D15
20/14 µm

BLUE

D20
28/20 µm

DARK BLUE

D27
40/28 µm

RED
Our pastes are supplied in plastic containers (form of a syringe) of different sizes and can be ordered by piece.
Available sizes of containers: 5g / 10g / 20g / 50g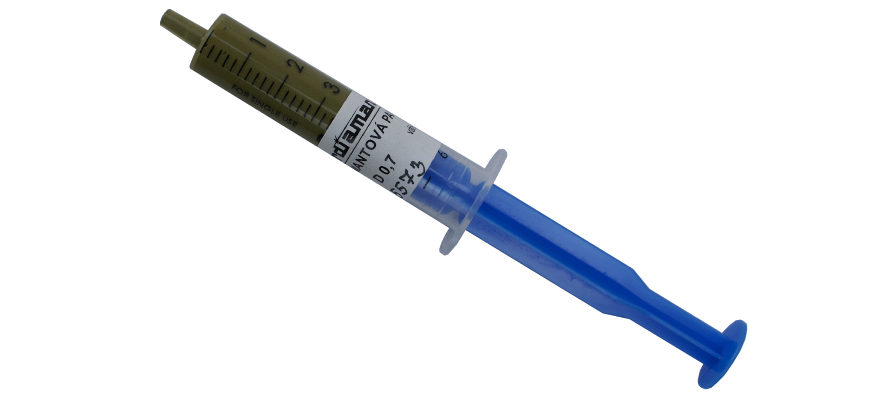 D0,7 = D1/0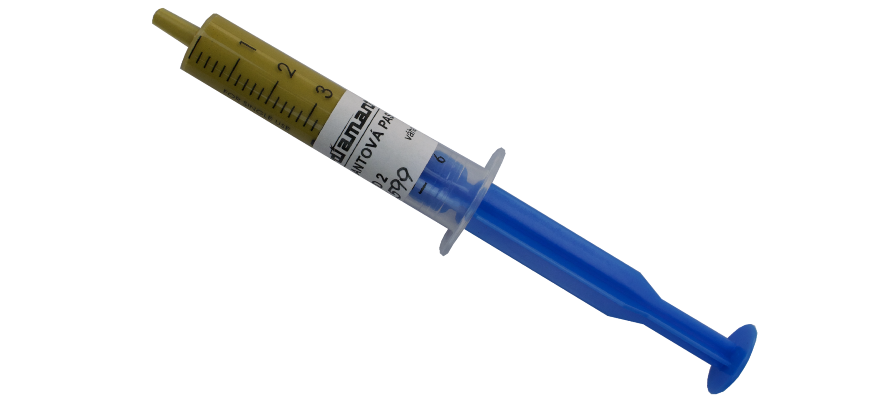 D2 = D3/2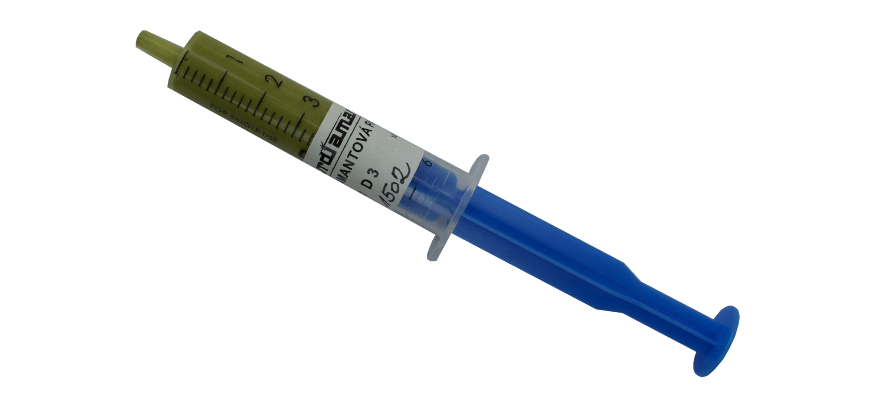 D3 = D5/3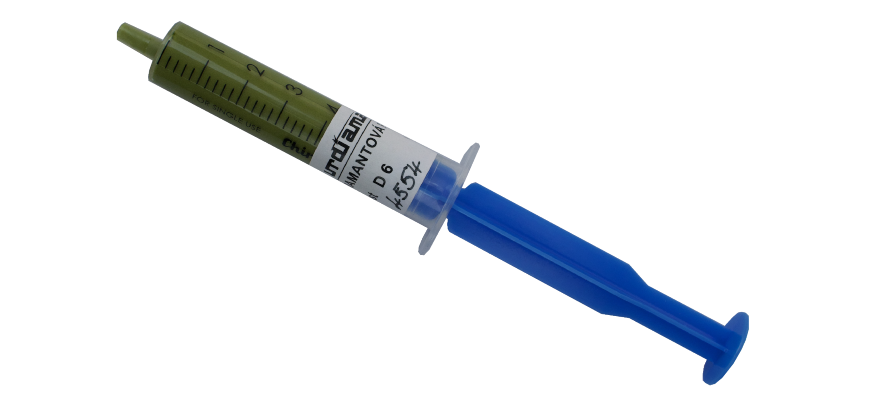 D6 = D7/5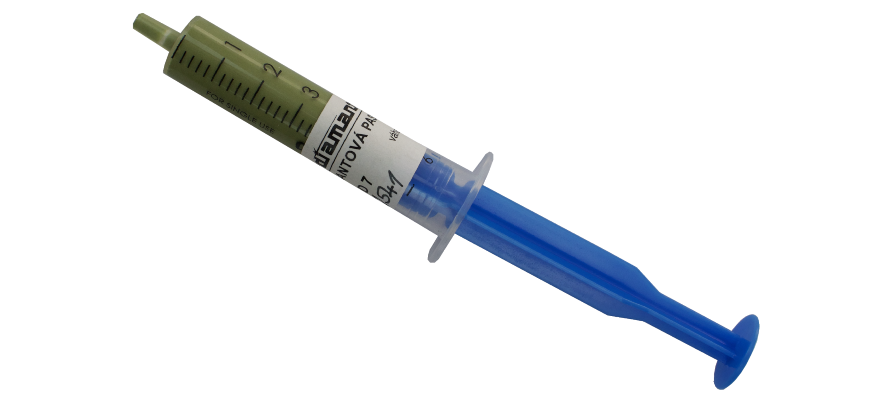 D7 = D10/7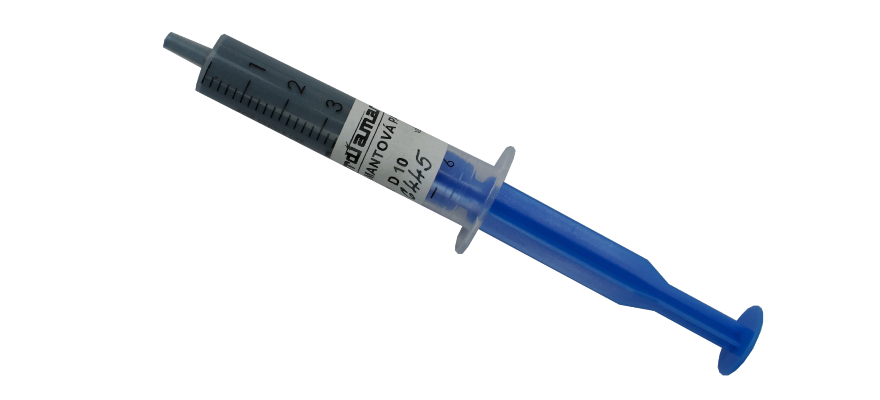 D10 = D14/10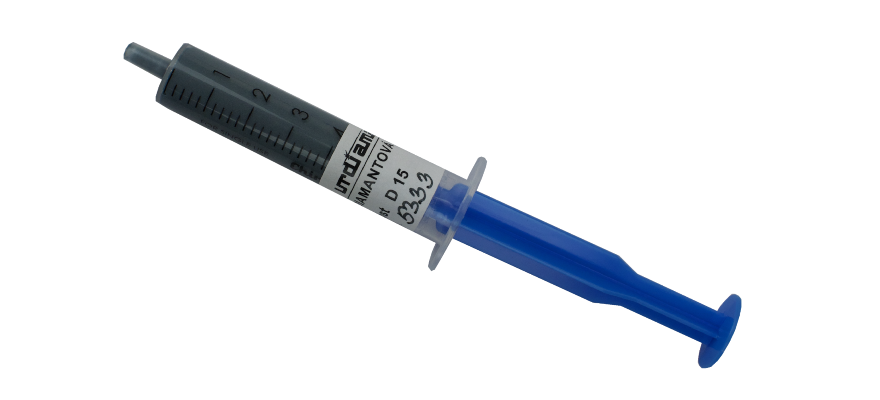 D15 = D20/14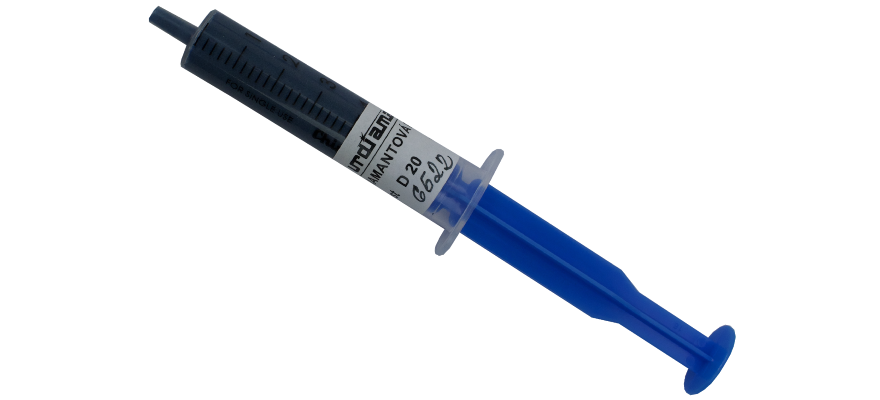 D20 = D28/20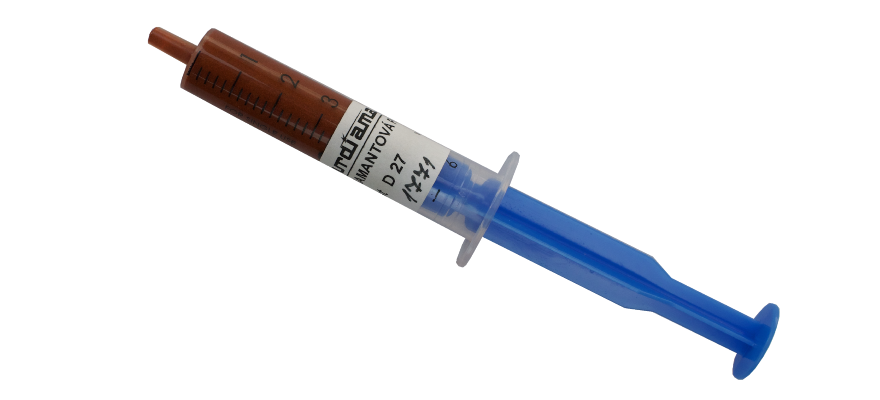 D27 = D40/28
Dolnostudénská 715/3, Šumperk 787 01, Czech Republic