CENTERLESS GRINDING WHEELS
CHARACTERISTICS AND USAGE OF OUR WHEELS
Centerless grinding is an effective method of machining vast amount of workpieces down to a required diameter.
By Centerless Gringing, we understand a grinding method, where workpiece is not fixed within a tool holder during the grinding process, but is placed between two wheels. One of which is regulating and the other is a grinding wheel.
The wheels turn in an opposite direction and the turning speed affects the material removal rate. The grinding wheel is made with diamond, or CBN, whilst the regulating wheel is usually made out of rubber to help fix the ground workpiece.
Technical Ceramics
Hardened Steels and Powder Steels
Tungsten Carbide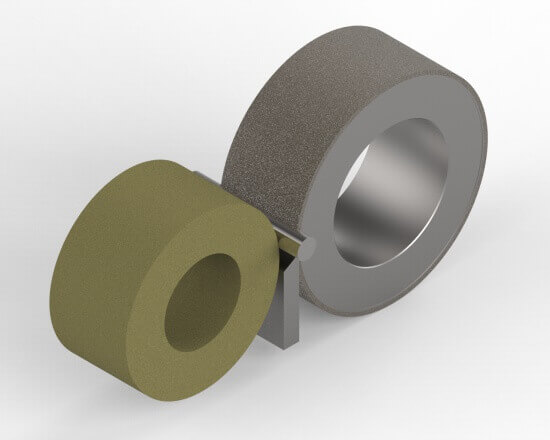 Available products and services
To see the rest of the table, scroll right
Bond
ØD
T
x

Type and Dimensions

Metall
250
60
3
80
3
300
80
3
100
3
350
100
4
150
4
200
4
Resinous
250
60
5
80
5
300
80
5
100
5
350
100
5
150
5
Grinding Layer: We can customize the grit size of the grinding wheel´s active layer(s) to meet the customer´s requirement of the workpieces surface quality / roughness.
Offered services: 
As a service, we can true and dress the wheels for our customers.
To achieve the best possible result, we true and dress the wheels upon customer´s flange.
Contact us for more information.
Applicable grinding machines
See examples of our products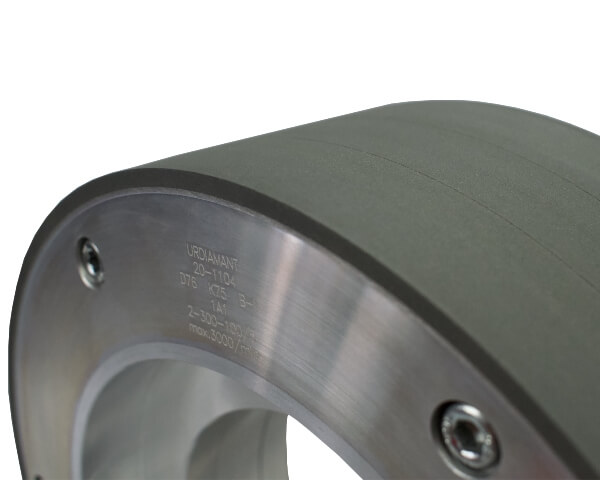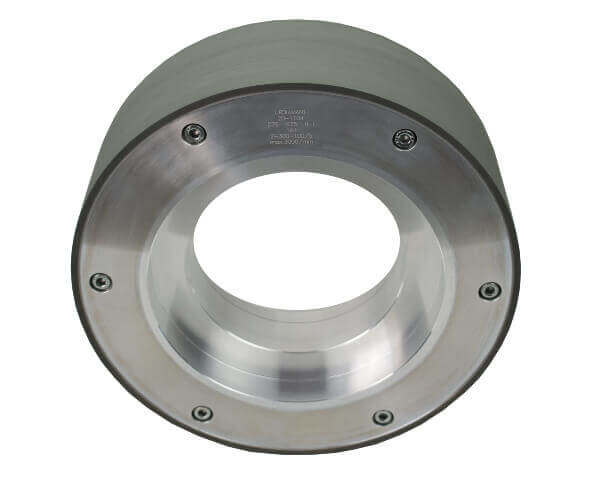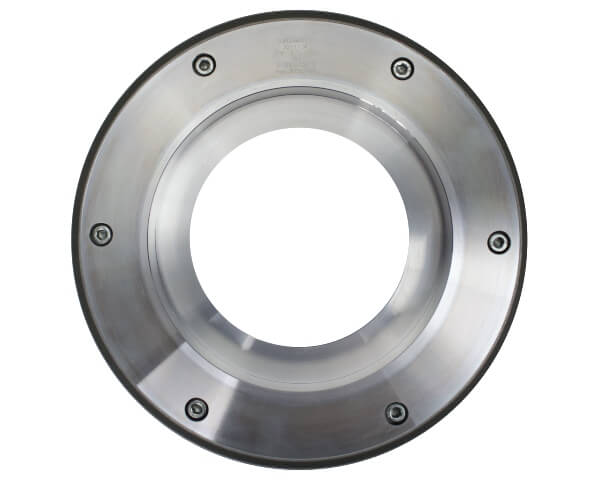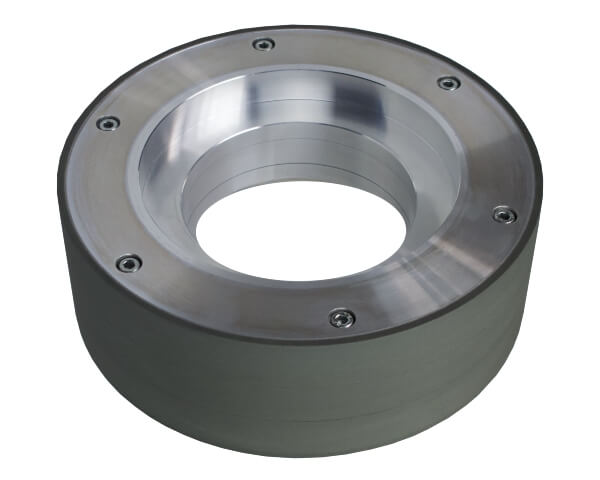 Dolnostudénská 715/3, Šumperk 787 01, Czech Republic