Characteristics and usage
Main usage of PDC core bits is during initial drilling of rock formations that are soft, or abrasive. Mainly during setup of construction sites.
They are also used during geological exploration in compact and solid rocks, during exploration drilling for mineral resources, during drilling of soft rocks, coal, salt, limestone and sedimentary rocks.
PDC, also known as PCD bits are set with polycrystalline diamond compact (hence PDC, or PCD) cutters / inserts (read more here). The shape and amount of PDC cutters on a bit are determined with respect to the character of the drilling operation and type of the rock formations to be drilled.
Efficient drilling in compact / solid rocks at high penetration rates
Very good flushing capabilities
Replaceability of PDC cutters extends life of the bit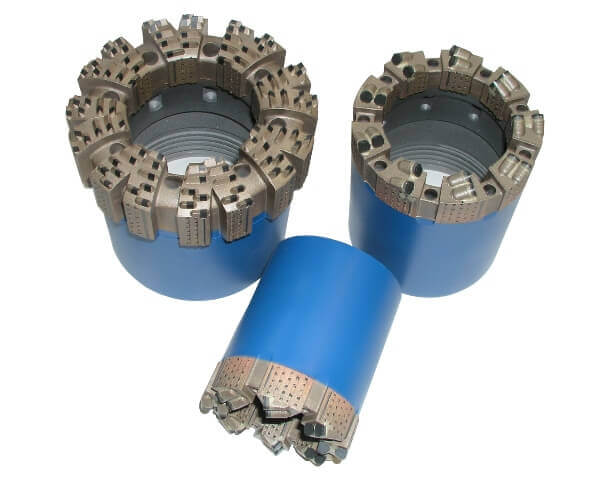 Available products and services
Triangular: 4x4x4 mm, or 6x6x6 mm
Cubical: 3x3x3 mm, or  4x4x4 mm, or 5x5x5 mm
Circular: ø 8 / 11 / 13 mm
More information in our catalogues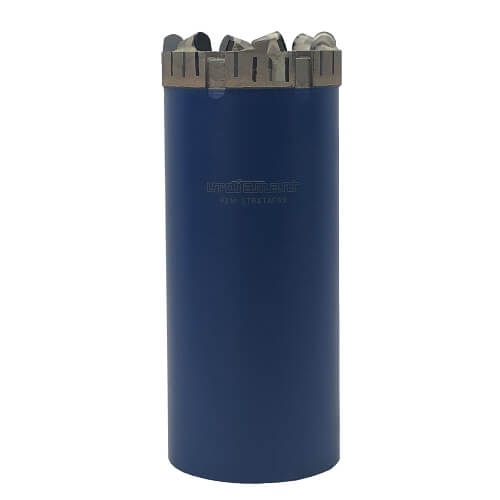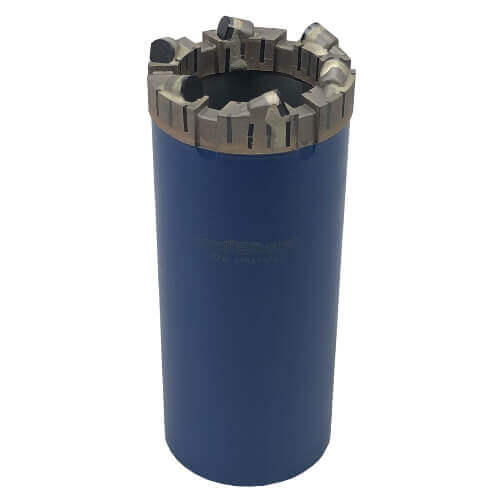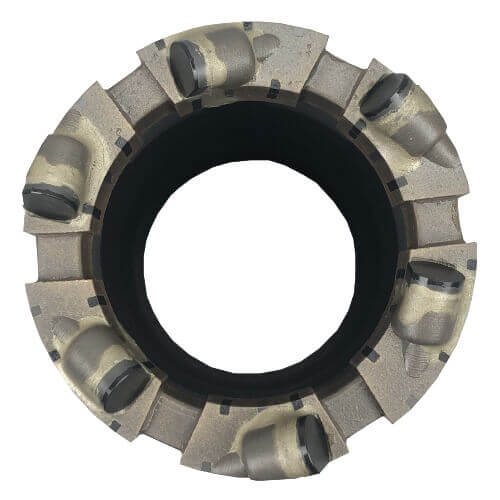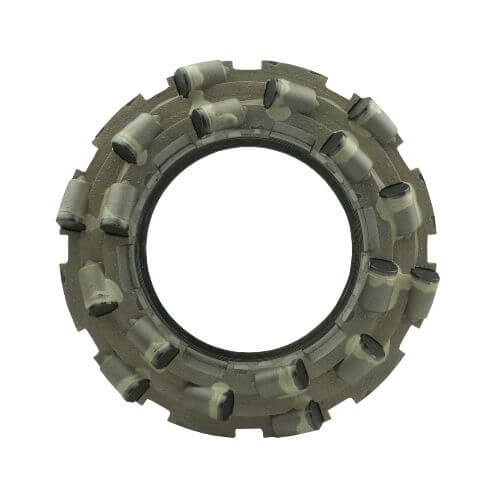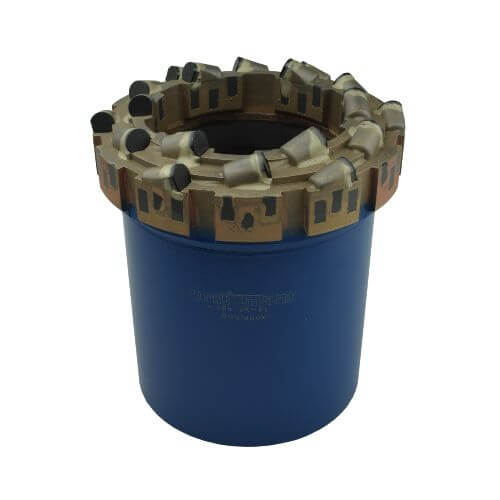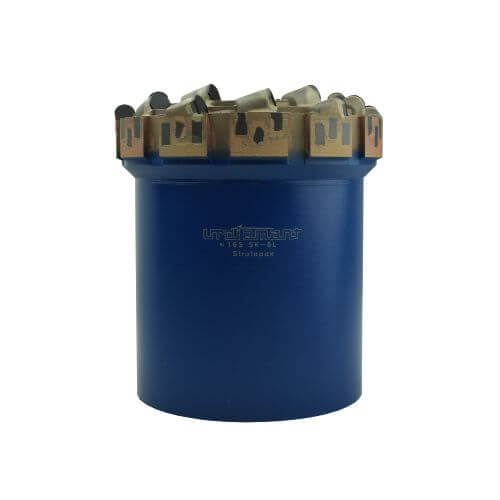 Dolnostudénská 715/3, Šumperk 787 01, Czech Republic